It's no secret, as we get older we don't think as fast. And, if you are a competitive athlete, how fast you can see, think and react determines results.
In the past, what you were born with was your maximum ability. That has changed, we can train the brain! That's why this type of training is the next frontier in human health, wellness and sports performance.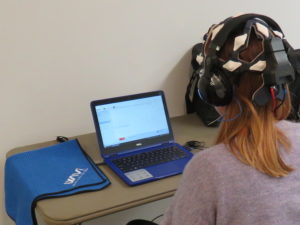 Brain Training is is a viable method, both in fighting aging and improving sports performance. The CCHSS is the only program in the area that offers brain/sensory and coordination training as a complete stand-alone option. No matter where you exercise, you can train the brain and sensory systems to achieve new personal bests in life, sports and academics.
We combine various visual, brain, sensory and coordination equipment into assessing your function compare to age, gender and fitness/sports interests. The next step is training sessions specifically designed to work on weak areas compared to your goals and profile. Training sessions are 45-55 minutes in length and are best placed once per week for the duration of the training program.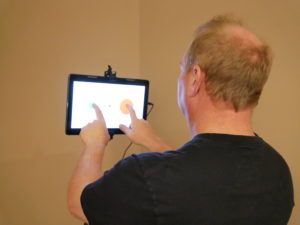 And while training of this type is not a guarantee you won't develop Alzheimer's, Dementia, general memory loss or another cognitive decline, it appears to both slow the process and mitigate the results. And, yearly testing will demonstrate if you are maintaining your abilities. If you are an athlete, you will see the results on the field!
Please contact us for a complimentary assessment to see if this program is right for you and how we can improve your performance!
Social Share